Build your own e-learning
Our eDesigner lets you take control and build your own e-learning material. You will easily be able to produce simple e-learning materials that can be included in the training of your employees.
With our eDesigner, it is fast and easy to build simple e-learning material and quizzes for your employees directly in plan2learn. You never need to leave the system, as you can both build the material and apply it to a course in the same workflow.
Download our guide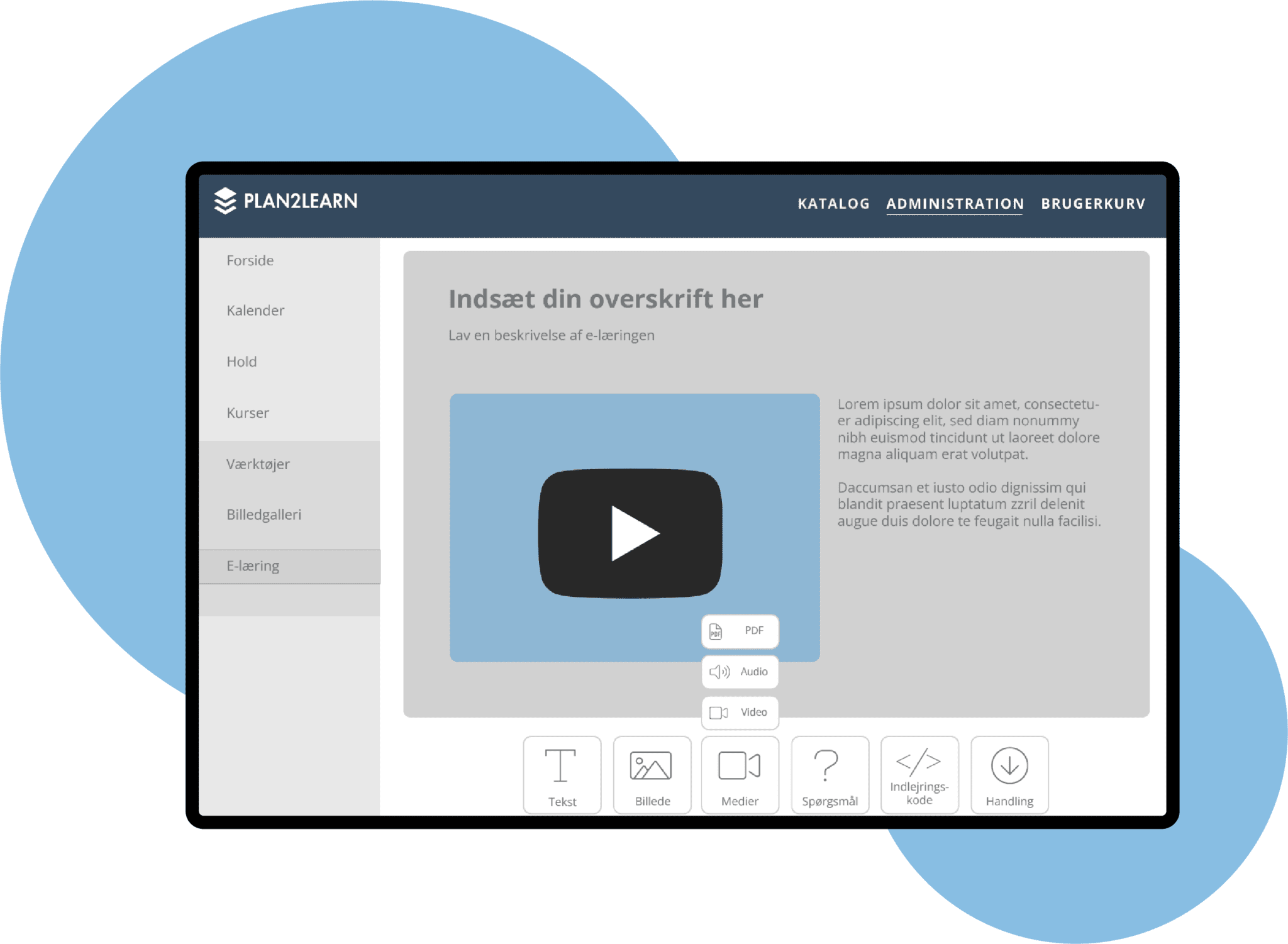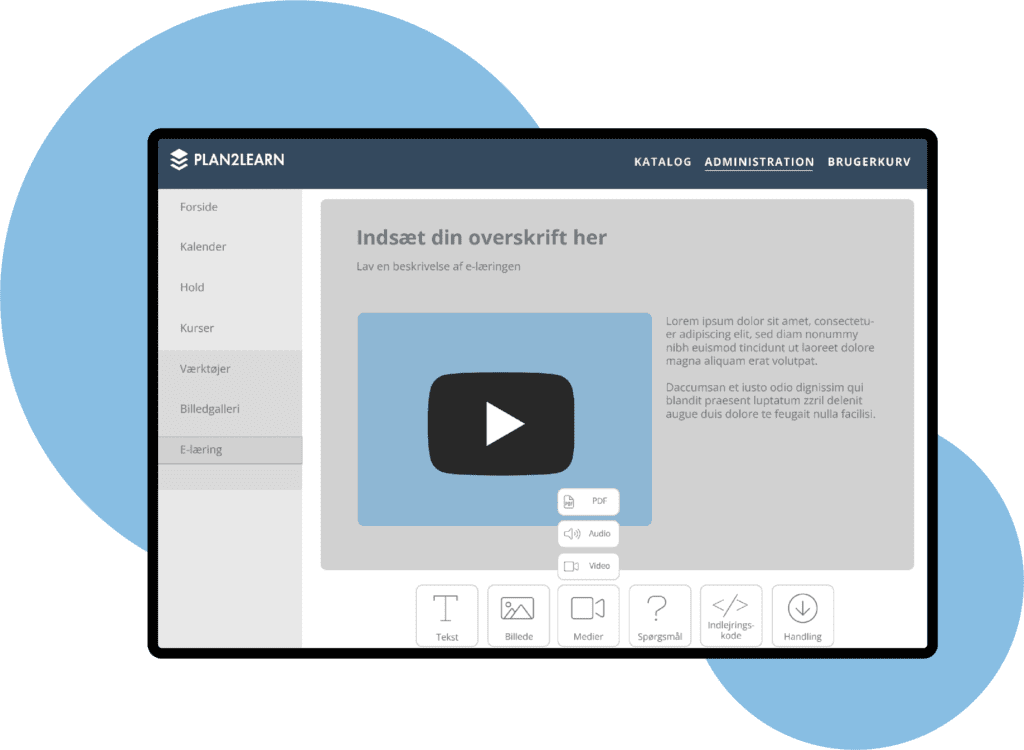 Build personal learning materials
The eDesigner is a simple and user-friendly tool where you build your own materials with just a few clicks. Put together your material as you wish, and choose between video, images and quizzes.
Design your own quizzes
Put together quizzes with different question types and test your employees' knowledge of the material. Choose between multiple choice, true/false, etc.
Plug n' play
When you have built one or more learning materials, you can simply start using it as a stand-alone course or as part of a longer series of courses.
Build your own e-learning with our guide
I our guide we explain the many options within e-learning, and some best practice approaches that you should be aware of when building e-learning. You will be able to read more about:
• Guidelines when working with e-learning
• Which tool do you use to build e-learning?
• When should you use quizzes and tests?
Download our guide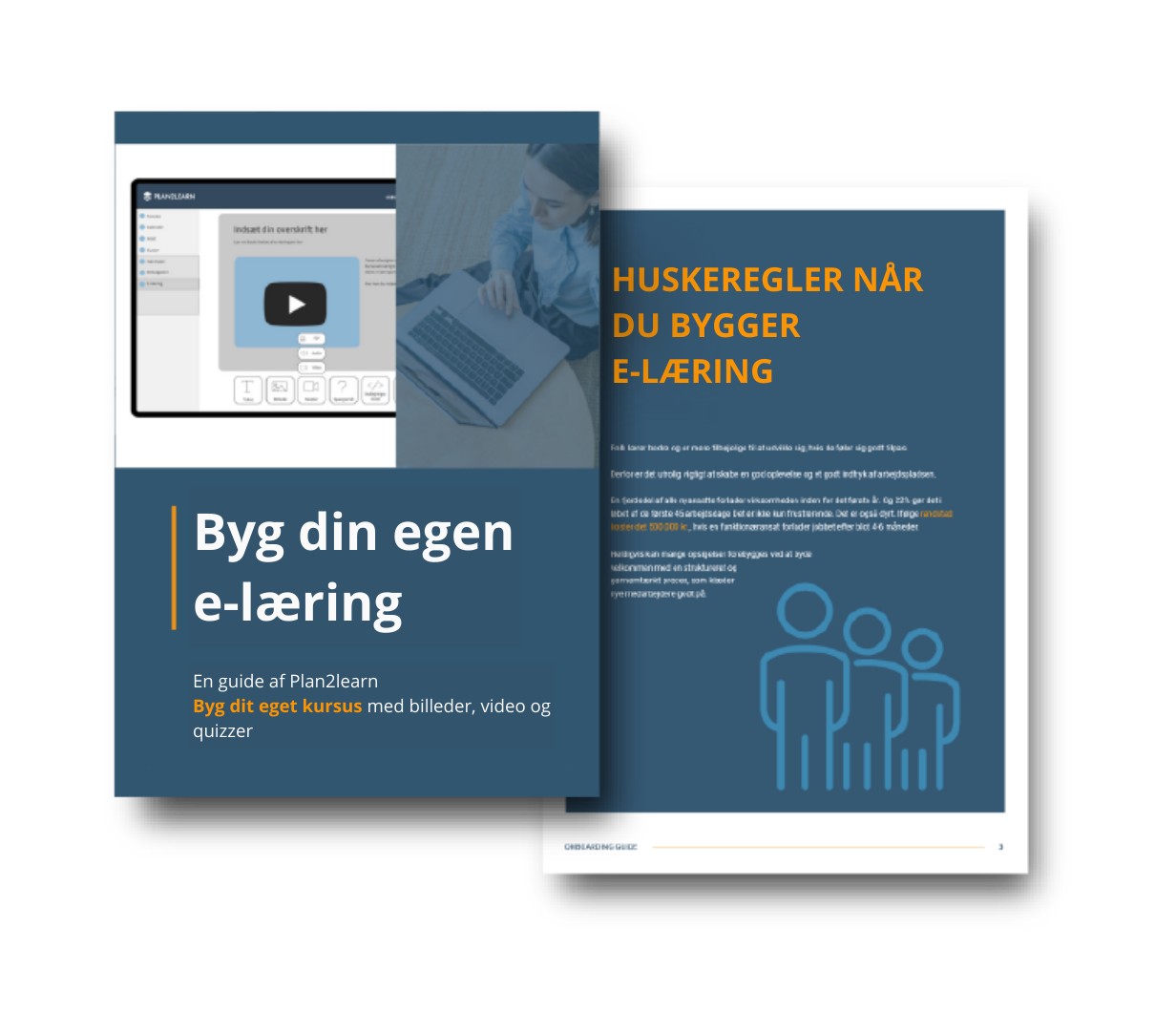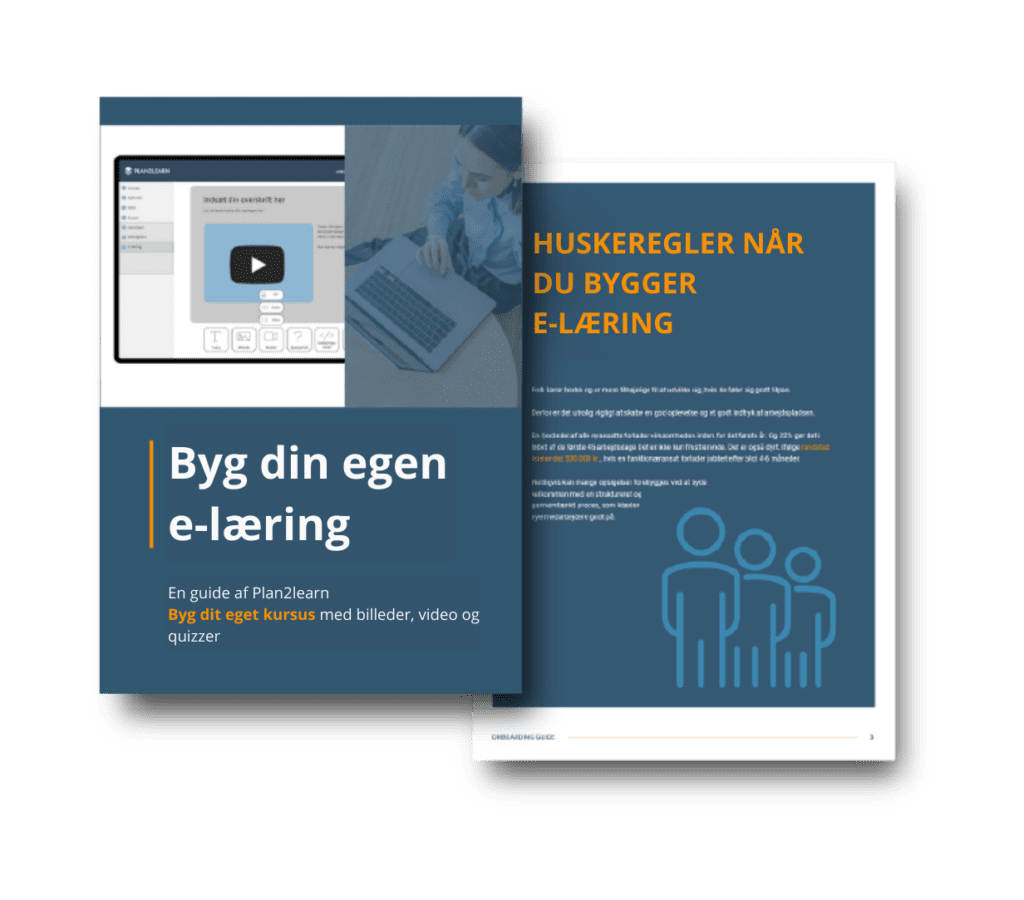 An example of a course built with the eDesigner